Local 24-7 Mobile Glass & Glazing Specialist
Established for over a decade, 24-7 Glass Glazing & Locks bring experience, reliability and competitive pricing as glaziers, double glazing installers, door repairers and locksmiths in the Birmingham and surrounding West Midlands region.
Services include:
Local Company, Local Products
If you are searching for window installers, new UPVC doors or maintenance and repairs for doors, windows and locks in Birmingham, the West Midlands, or any of the surrounding counties, then you've found us.
We keep costs down (and our products carbon footprint) by having well established relationships with very reputable, high quality glass, window, door and locks suppliers.   This also creates accountability as we know exactly who our suppliers are and have a great relationship with them, which in turn benefits our customers.  It means we are well-stocked and understand the most appropriate products available on the market to fit your needs.
Reliability as standard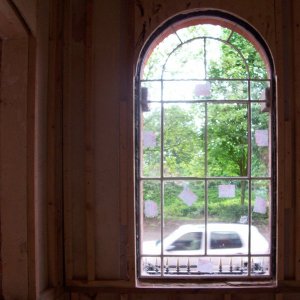 We know exactly what we are supplying and fitting for you, where and how it was made and who to turn to in the unlikely event that there is an issue with any windows, glass, doors or locks we supply and fit.
Our competitive supply & fit pricing structure means that sourcing your own glass, windows and doors online, together with the added concerns over whether sizes are exactly right, how to transport the glass safely and who to get to fit it reliably, means that it is not necessarily cheaper (and certainly not easier) to "go it alone".
The reassuring thing about dealing with 24 Seven Glass, Glazing & Locks is that you always have the owner of the business to turn to.  We ensure we finish one job before beginning another, so when we work for you, we only work for you until the window repair or installation is complete.
Get In Touch
For more information on glazier or window, door and locksmith services in Birmingham and across the West Midlands and surrounding counties:
Call: 0800 996 1247 or 0121 476 0717.