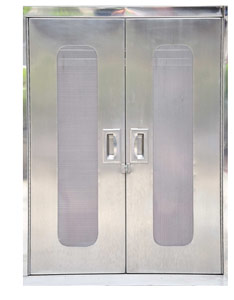 We can supply and install aluminium doors for retail, commercial sites, new build developments and public sector buildings.
Our service offers complete flexibility.  We will listen to how you wish to use your premises and what you require before making a recommendation.  These include commercially hinge doors, slide folding openings and tilt and slide aluminium doors.  Multi-track slide and automatic doors are also possible.  Either single or double doors can be provided and fitted for you.
Both thermal efficiency and security can be added to your building through the use of aluminium/PVC-U composite door frames and polyamide thermal barriers.
Security deadlocks and secure glazing add to your sense of confidence that your premises will be secure.
Durability and security does not mean you have to compromise on looks, with aluminium doors available in a wide range of colours and finishes.
Find Out More
For more information about commercial aluminium doors that we can install for you:
Call: 0800 996 1247 or 0121 476 0717.