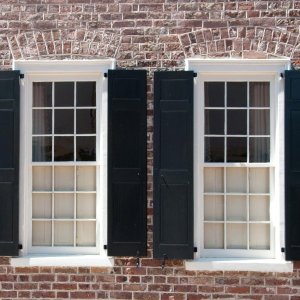 We can provide a maintenance service for customers who have traditional glass and glazing in historic dwellings, listed commercial and council buildings.
If putty has become dried or is missing in places we can replace it. Part of this maintenance can include the painting of putty and surrounding timber.
We can also replace damaged or missing panes of glass with work carried out in a manner sympathetic to your buildings' façade.  If any glass is inappropriate to the style of the remaining window it can be replaced using putty to fit and hold the glass in place.  It is common to use linseed oil putty.
A professional approach to repairing windows with putty
The area in which the putty is to be inserted is usually painted first.  The newly used putty is then left to harden over the course of a month before it is painted.  Alkaline paint strippers or infra-red lamps can be used to soften putty where repairs are required.
We can provide window repairs for cottages and other period buildings using traditional methods and creating a look that fits with the character of your property.  Window latches can also be sourced and fitted which suit your home or the style of business premises you have.
Reproduction glass in antique style, float glass and salvaged glass can be fitted for you, whether you have sourced your own glass already or you require our assistance to find a good match.
Call: 0800 996 1247 or 0121 476 0717.