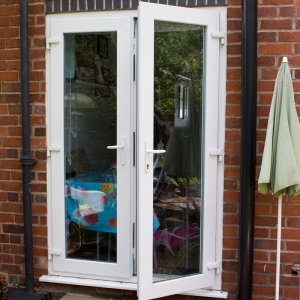 We can provide solutions to all common problems with patio doors for householders in West Midlands, Worcestershire, Warwickshire and Staffordshire.
Problems with rollers preventing a patio door from opening and closing correctly can be solved through replacement rollers.  We can sort out problems you may be having with the rollers on your patio doors regardless of whether they are uPVC  or vinyl, aluminium or wooden.
Sagging frames can wear rollers, and this may require rebuilding of the header in extreme examples.   It is best to have these problems looked at as soon as possible.
If you have scrape marks on your top frame, or cracks in your concrete sill please call us free on 0800 996 1247 and we will be happy to advise you.
New UPVC Patio Door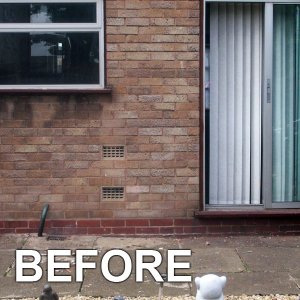 If you wish to have new uPVC patio doors installed in the Midlands region please call us for a free no-obligation quotation.  We can supply and install patio doors in a range of styles to suit your home.  We are competitively priced, we can respond quickly (24 hours a day) if you are concerned about the security on your patio doors, or any other windows or doors in your home.   Replacement patio doors can be installed cost-effectively and can improve the energy efficiency of your home, hospitality or business premises.
Patio Door Security
If locks have become worn, faulty or non-existent (you would be amazed how many people rely on lodging something like a bar across their door as their only source of home security) please do call us so we can help you with the most cost-effective and secure solution.  We can repair patio door locks, add extra locks to your patio doors and we know the security precautions and lock combinations which intruders hate!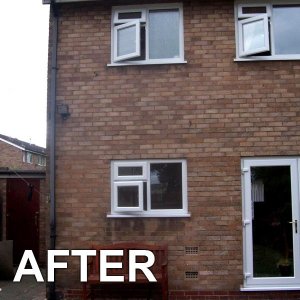 Only where appropriate to keep you safe and secure, or on our customer's request, will we quote on the replacement of your patio doors.  If you have already sourced a patio door supplier please contact us for an alternative quote or so we can give you details of our patio doors installation-only service.
French Doors
We can supply and install a wide range of stunning French doors. Modern uPVC French doors are hard-wearing, secure and create a stunning effect.  Of course if you are looking for timber or something to fit sympathetically with a period building then please do contact us as we are confident we can assist you.  We can also offer a French window installation service if you have already sourced your own.
Give Us A Call
We are delighted to repair, supply and install patio doors and French windows across the West Midlands (including Birmingham, Sutton Coldfield, West Bromwich and Solihull),  Warwickshire (including Coventry, Warwick and Leamington Spa),  Worcestershire (including Bromsgrove and Redditch) and Staffordshire (including areas surrounding Wolverhampton:
Call: 0800 996 1247 or 0121 476 0717.