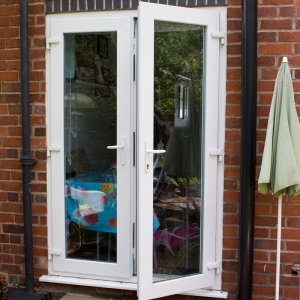 We can provide solutions to all common problems with patio doors for householders in West Midlands, Worcestershire, Warwickshire and Staffordshire.
Problems with rollers preventing a patio door from opening and closing correctly can be solved through replacement rollers.  We can sort out problems you may be having with the rollers on your patio doors regardless of whether they are uPVC  or vinyl, aluminium or wooden.
Sagging frames can wear rollers, and this may require rebuilding of the header in extreme examples.   It is best to have these problems looked at as soon as possible.
If you have scrape marks on your top frame, or cracks in your concrete sill please call us free on 0800 996 1247 and we will be happy to advise you.
New UPVC Patio Door