Glazing For Shop Fitting & Retail Refurbishments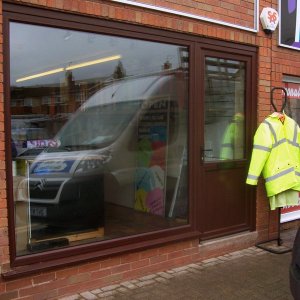 We are able to provide glazing for retail outlets directly, commercial landlords, retail design agencies and also for shop-fitting companies.
As well as supplying and fitting shop window glass we can also construct entire shop fronts including brickwork or UPVC frontages, doors and entry systems where appropriate.
In addition to this we are able to provide a complete shop interior service in terms of glazing.  This includes mirrors, glass shelves, table tops and glass counter tops.  Etched windows and decorative panels can be supplied and installed.
Safety glass and pieces with polished edges, no sharp or pointed corners can be provided.  Safety glass which complies with BSEN12150 Class 1 can be supplied and fitted.  Toughened glazing comes in a range of thicknesses – from 4mm toughened glass, 6mm, 8mm…right through to 19mm in thickness.
A Range Of Glazing Styles To Suit You