What Is Lock Snapping?
Locks staffing is a technique which burglars commonly use in order to break into houses with UPVC / aluminium or composite doors.  Using a simple tool burglars essentially snap the cylinder lock inside the UPVC door and can then remove the lock and gain entry to the house.
Could It Affect Me?
If any of your house entries use  UPVC / aluminium or composite doors doors, then it's possible that a burglar could snap your locks and get in.
Are There Any Exceptions?
Doors fitted from 2010 by companies approved by Police approved Secured By Design will most likely have anti-snap locks already.
What Are Anti-Snap / Anti-Bump / Anti-Drill Locks?
Most people have never heard of anti-snap locks but more than a quarter of buglaries show that the perpetrator used lock-snapping techniques to break into a property.  Clearly, it makes sense to fit anti-snap locks.
Put simply anti-snap locks are designed using sturdy construction techniques and materials to resist snapping drilling or brute force attacks with a screwdriver.
Some anti-lock cylinders have weakened fore-sections which will break away during a sustained snapping-attack by a burglar. This is a deliberate part of the defence offered by the lock however.  Left behind firmly secured in the door is a substantially defended lock mechanism which links to the multi-point locking mechanism and is much harder to drill through or breach.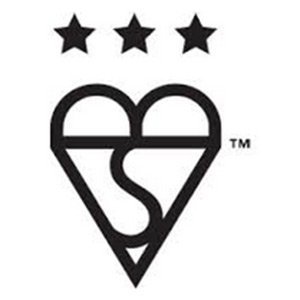 This means that it will either be impossible to break-in using that technique,  or that any attempt to break in will take far more effort and time, generate a lot more noise and is far-more likely to frustrate and repel the burglar before they make a successful attempt.
Don't fall victim to the illusion of a secured door, it costs very little to protect yourself and your home from intrusion.
Approved Anti-Snap Locks
Yes BSI Kitemark approved KM 532920 Euro Cylinders, or Sold Secure SS312 Diamond Standard locks are sold specifically with the intention of providing the strength and resistance to brute force you need.
We feel that these lock standards offer youi the very best protection and security you can for UPVC, aluminium or composite doors.
Payment Methods
We accept payment by BACS / Credit/Debit Cards, Cheques and Commercial accounts are welcome.
Get In Touch
For more information about the high-quality anti-snap locks that we can install for you:
Call: 0800 996 1247 or 0121 476 0717.
Let our friendly staff advise you.